Discover The Optase Eyecare Range
With one of the most diverse and comprehensive eyecare ranges available we strive to have a product for every type of Dry Eye patient. If you are unsure about which products may be right for you please get in touch and a member of our team will be happy to help.
Showing all 9 results
A simple to use eye mask that delivers 10 minutes of Moist Heat Therapy
Recommended by Eye Care Professionals
The Optase eye care range offers heat, cleanse and hydrate treatments and is recommended by eye care professionals for the relief of:
Dry Eye
Meibomian Gland Dysfunction
Blepharitis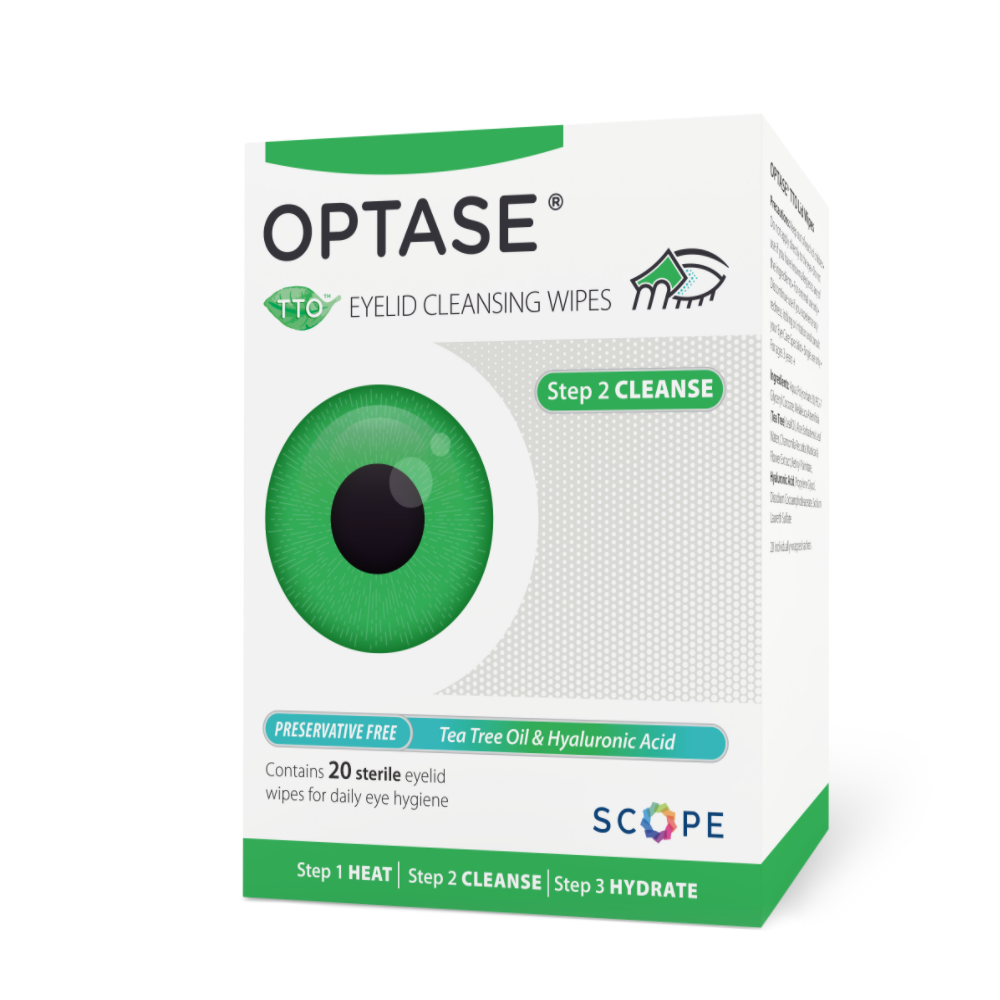 Relied upon by patients
I've been diagnosed with blepharitis which contributes to my dry eyes. My specialist recommended the Optase tea tree oil lid wipes along with another product. My three month reevaluation showed great improvement. Wipes are very easy to use, and are non irritating.
Tom Rodgers, 62, California
Preservative free,
no harsh chemicals
At Optase we know how delicate the surface of the eye can be, that is why all of our products are designed from the ground up to protect them. Every product is preservative and phosphate free, so they can be used whenever symptoms strike, without any worries of further reactions or irritations.
Comfort Dry Eye Spray
Dry Eye Intense Drops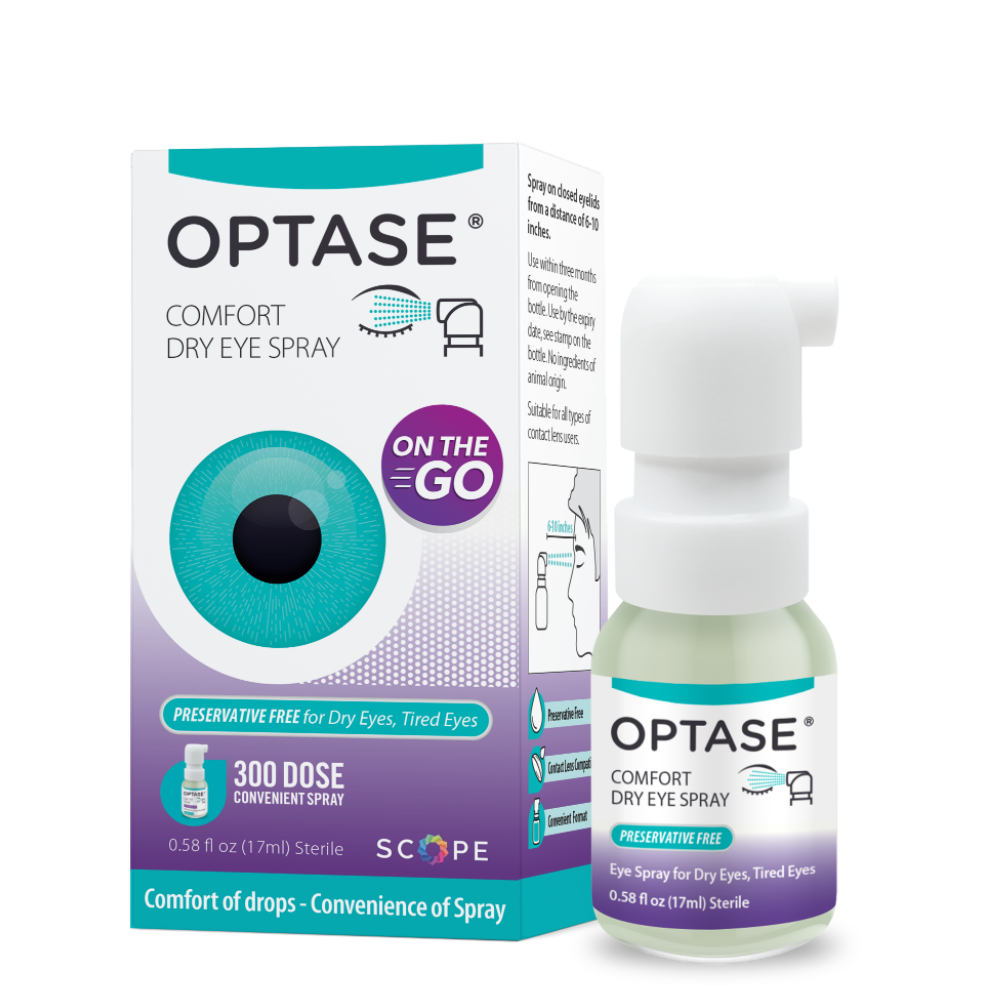 100% Preservative Free
All our eye drops and eye sprays at Optase are preservative and phosphate free to allow for continued use and relief.
Ingredients Picked for Comfort
Glycerin & Sea Buckthorn Seed Oil combine to relieve dry eye symptoms & moisturize the skin around the eye
Quality Ingredients
Eyes need nourishment to maintain a healthy vision & manage dry eye symptoms
Easy to Use Spray Bottle
With one spray from our Comfort bottle you get on the go relief when your eyes are feeling dry and irritated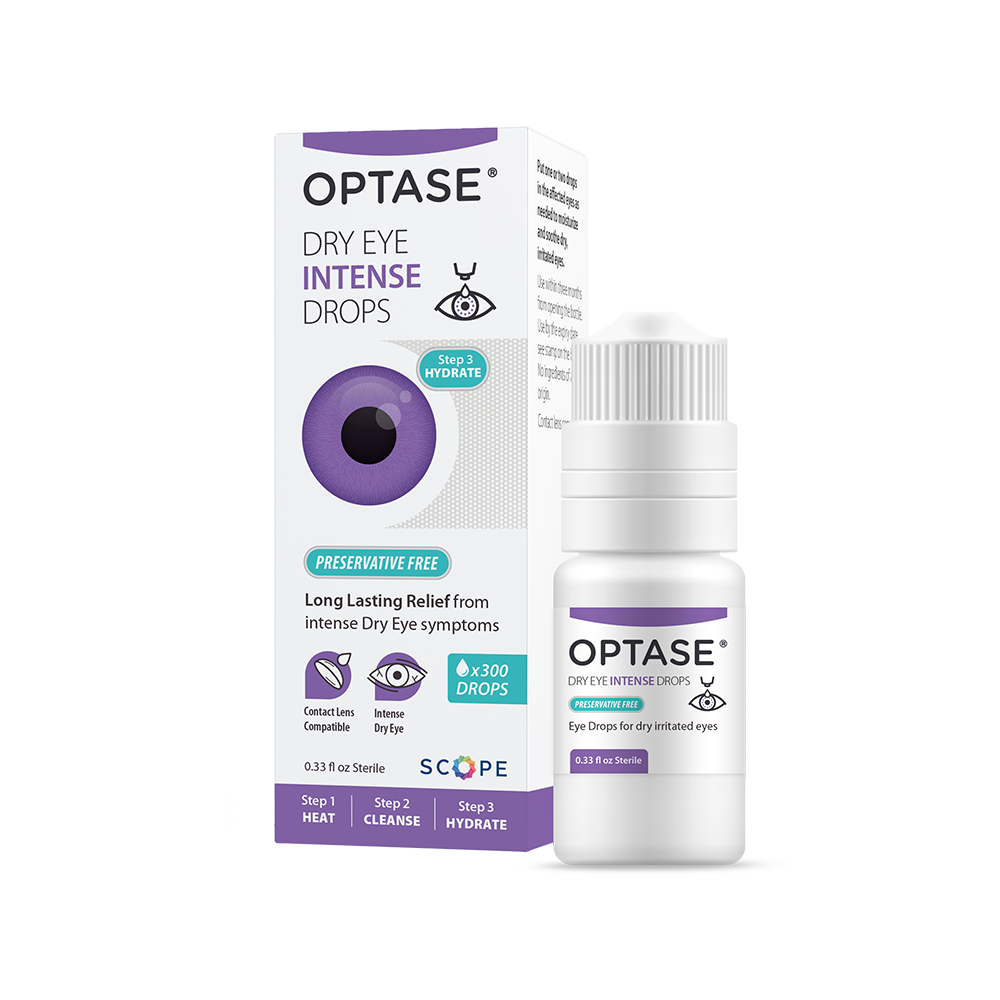 100% Preservative Free
Doesn't contain any preservatives and phosphates to provide maximum relief and immediate protection
Advanced Bottle Technology
Our convenient multi-use drop bottle maintains sterility over 3 months without preservatives
Premium Hydration
Our drops include only high quality ingredients because your eyes deserve nothing but the best
Natural Relief For Your Eyes
Formulated for moderate to severe dry eye. Provides relief from intense Dry Eye symptoms
Buy from us today or from the following retailers.