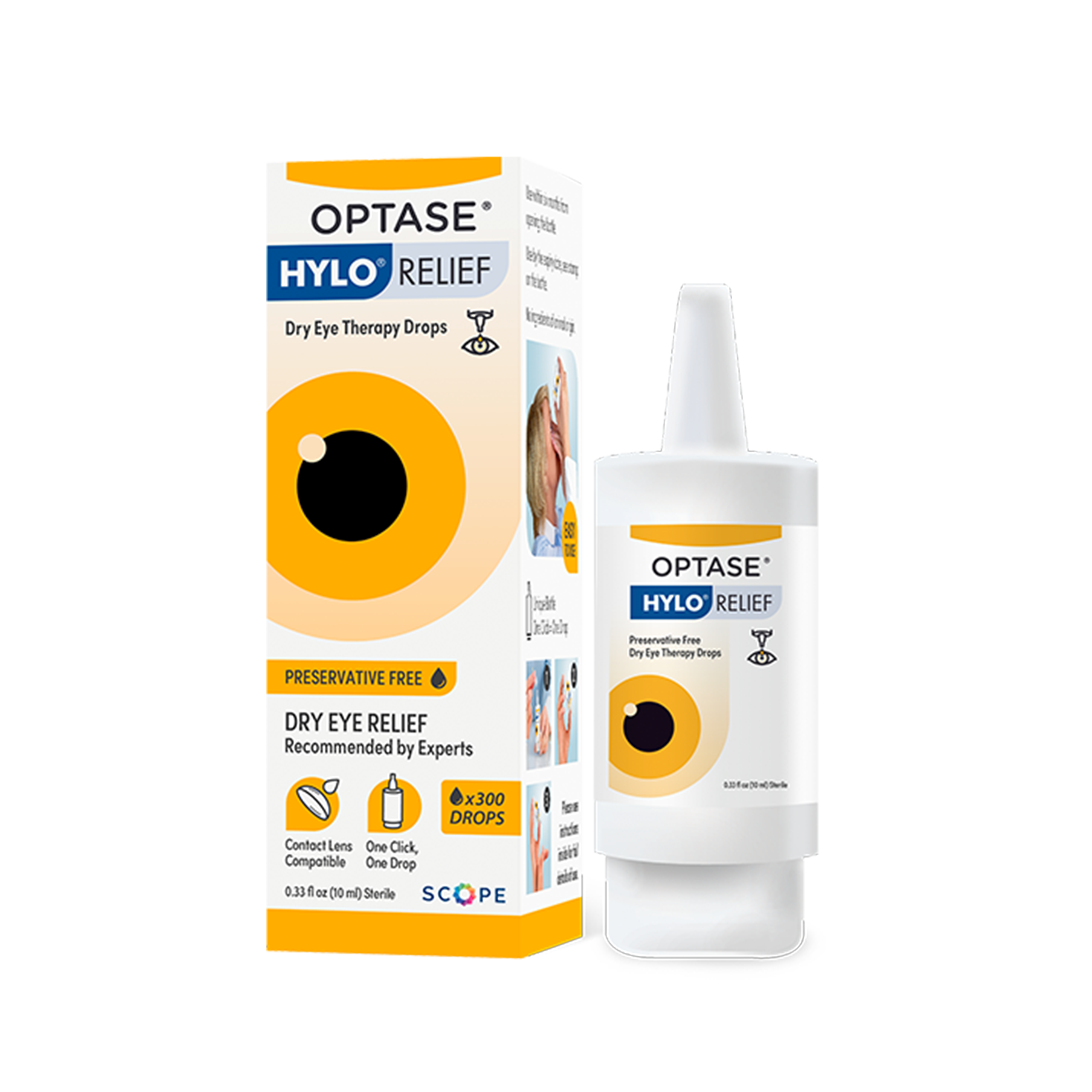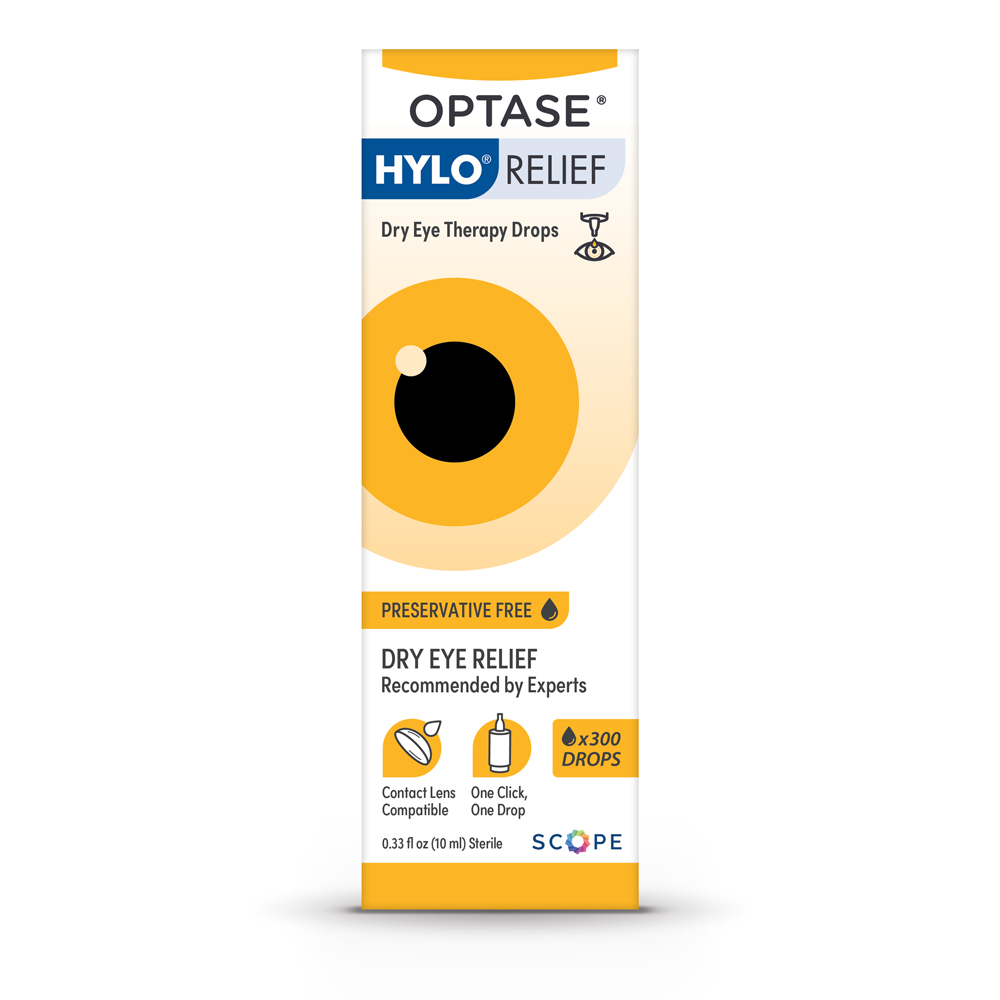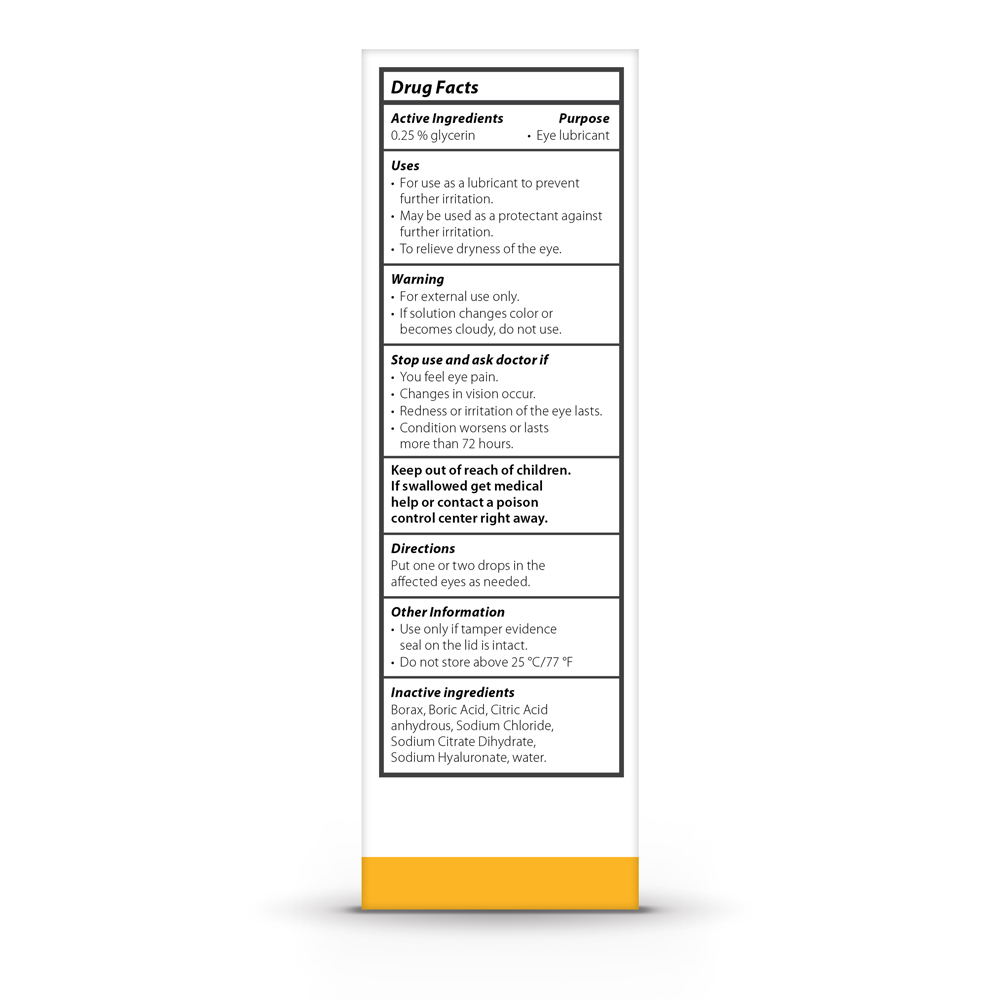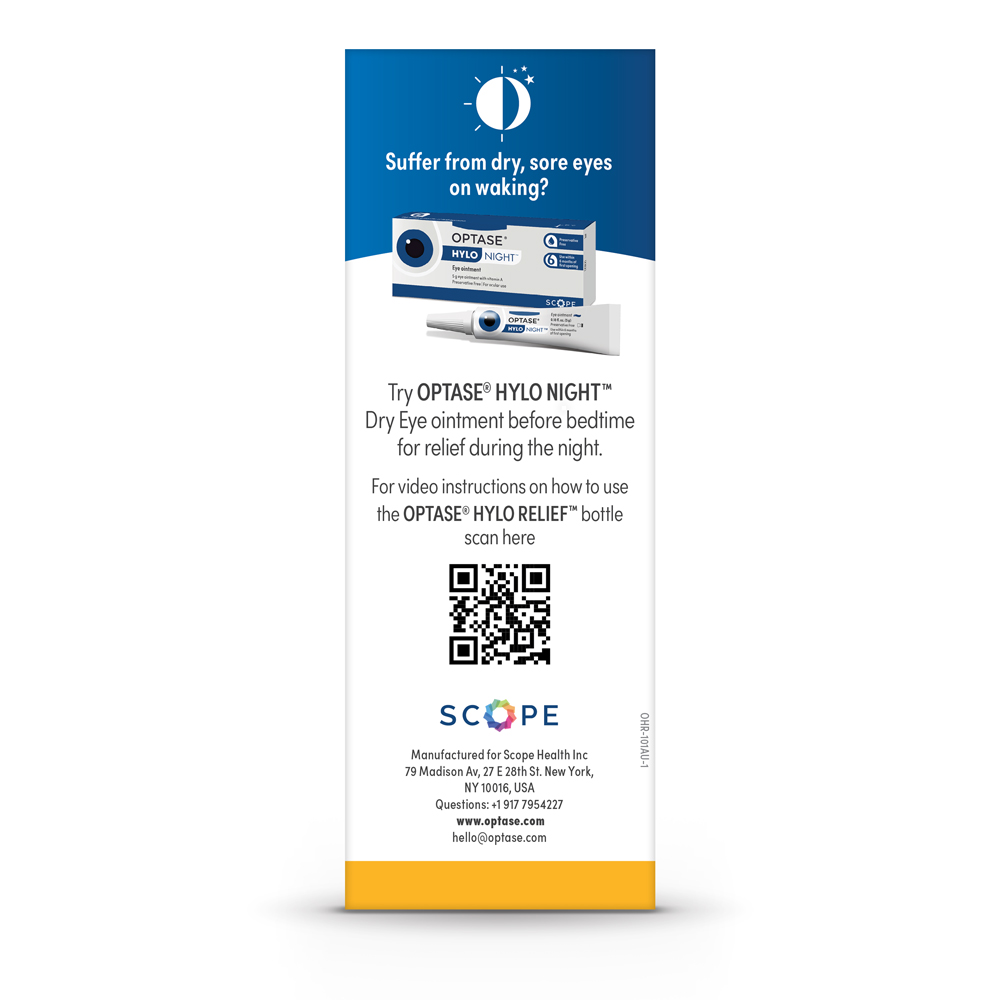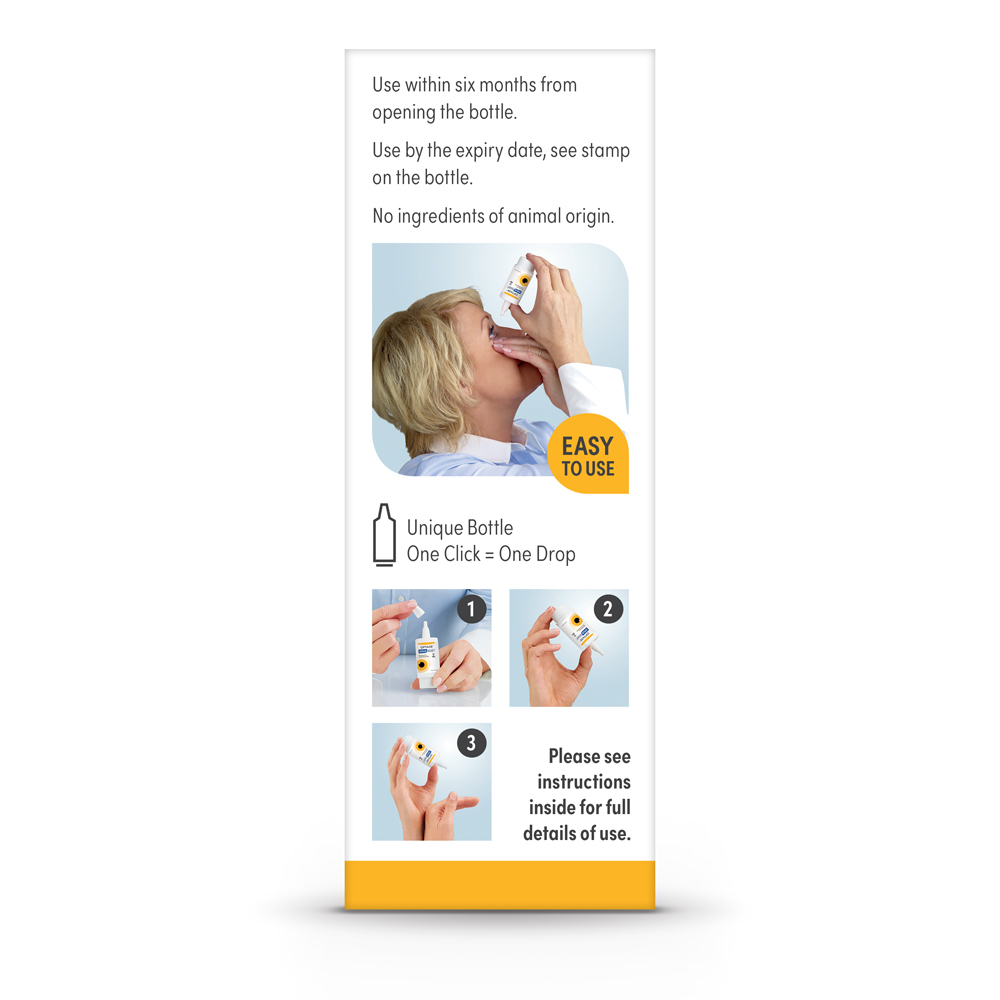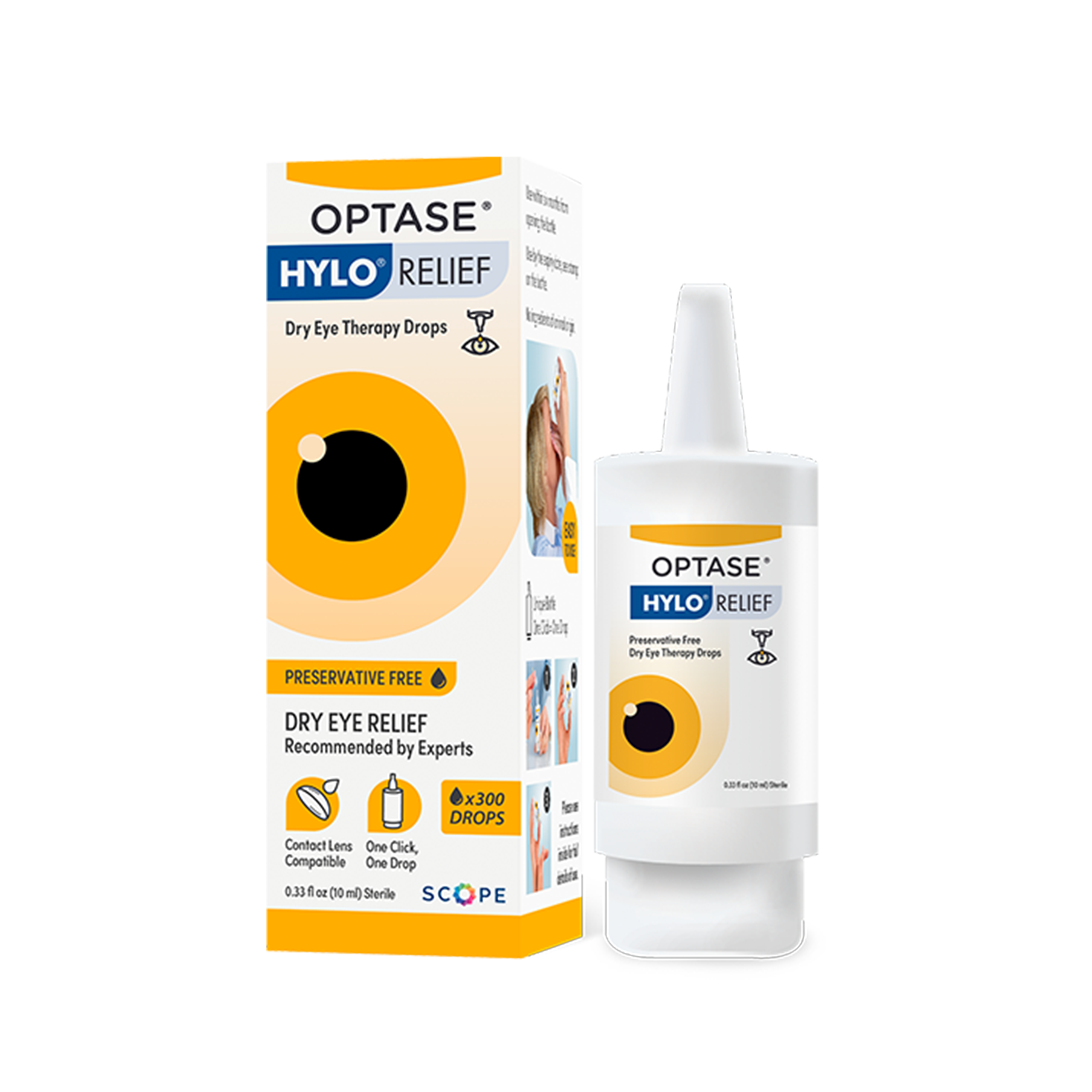 HYLO® Relief Dry Eye Drops
OPTASE HYLO Relief is a sterile, preservative free eye solution for ocular use.
Product Summary
OPTASE® HYLO Relief™ Dry Eye Drops are a convenient option for contact lens wearers, and pre/post surgery patients, as recommended by experts.
The special formulation of high performing Hyaluronic Acid and Glycerin in OPTASE® HYLO Relief provides comfort from mild to moderate dry eye symptoms.
Comes in the HYLO Delivery System, an innovative multi-use drop bottle that maintains sterility over 6 months without the need for preservatives.
When To Use
If you experience dry eye discomfort due to wearing contact lens or before or after eye surgery, we have some good news for you.
OPTASE® HYLO Relief Dry Eye Drops relieves symptoms of DED for contact lens wearers, and Cataract & refractive surgery patients.
The ingredients in the product help to stabilize and strengthen the oily layer in our eye's tear film, which can help reduce evaporation of tears and improve hydration and lubrication of the surface of the eye.
The oily layer of the tear film protects the tears from evaporation and prevents tears from running over the lid margin.
How It Works
When applied onto the eyes, OPTASE® HYLO Relief Dry Eye Drops locks in hydration by binding more water and performs like a natural tear.
The formulation works with your natural tears by binding the water in your tears to the surface of your eye therefore reducing evaporation and increasing comfort.
OPTASE® HYLO Relief delivers 300 Preservative free calibrated drops with 6 months stability which means good value for users everywhere.
How To Use OPTASE® HYLO Relief Dry Eye Drops
Before use please ensure the tamper evidence seal is intact
Wash hands well before use
To prime the system, remove the over-cap and invert the OPTASE® HYLO Relief bottle with its tip pointing down.
After each application, slowly close your eye to allow the fluid to spread evenly over the eye surface.
During use, and to avoid contamination, please avoid any contact between the tip of the bottle and your eye or your skin. Do not touch the tip of the bottle with fingers.
After application, ensure that the tip is dry, then replace the over-cap back on the bottle.
Ingredients
Active Ingredients: Glycerin – 0.25% (Eye Lubricant)
Inactive ingredients: Sodium Hyaluronate, Citric Acid anhydrous, Sodium Citrate Dihydrate, Boric Acid, Borax, Sodium Chloride, Water.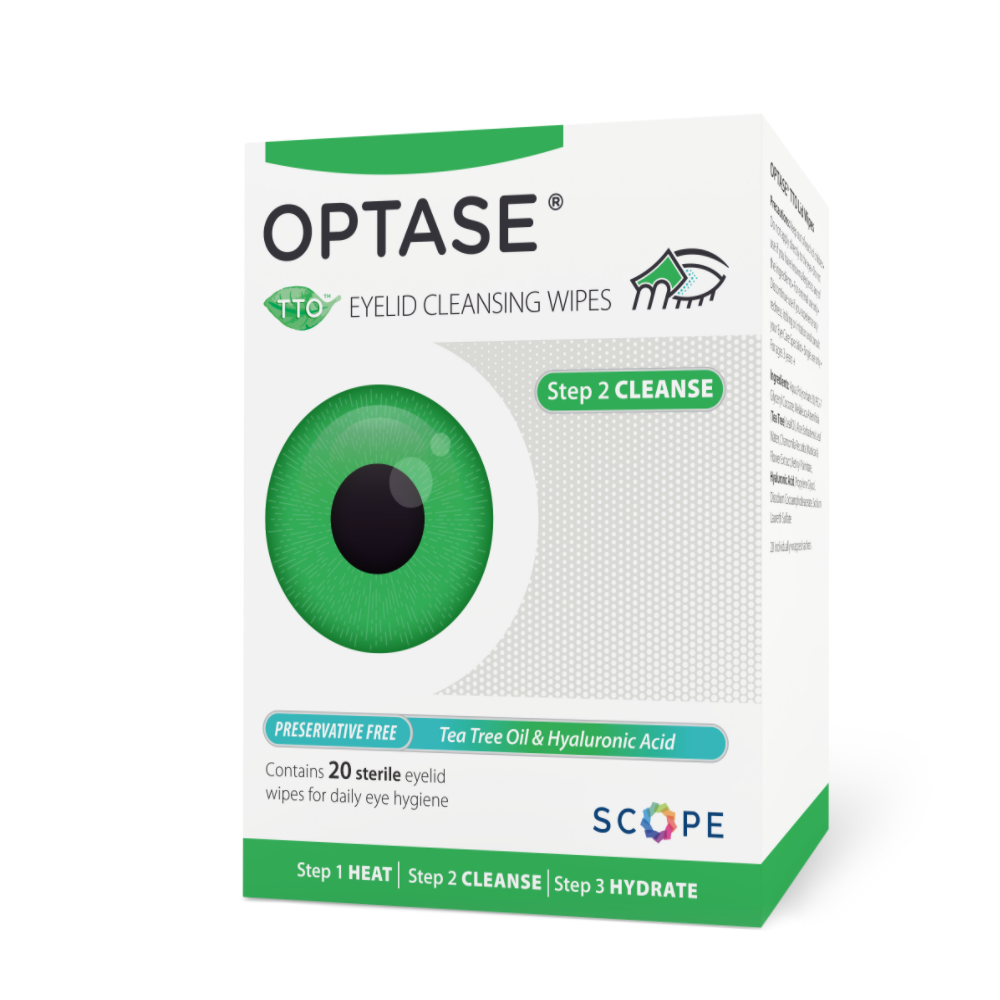 Relied upon by patients
I've been diagnosed with blepharitis which contributes to my dry eyes. My specialist recommended the Optase tea tree oil lid wipes along with another product. My three month reevaluation showed great improvement. Wipes are very easy to use, and are non irritating.
Tom Rodgers, 62, California
Buy from us today or from the following retailers.