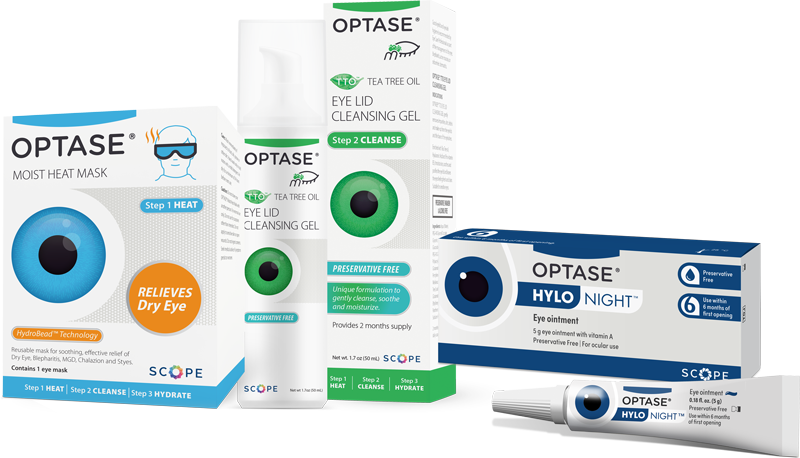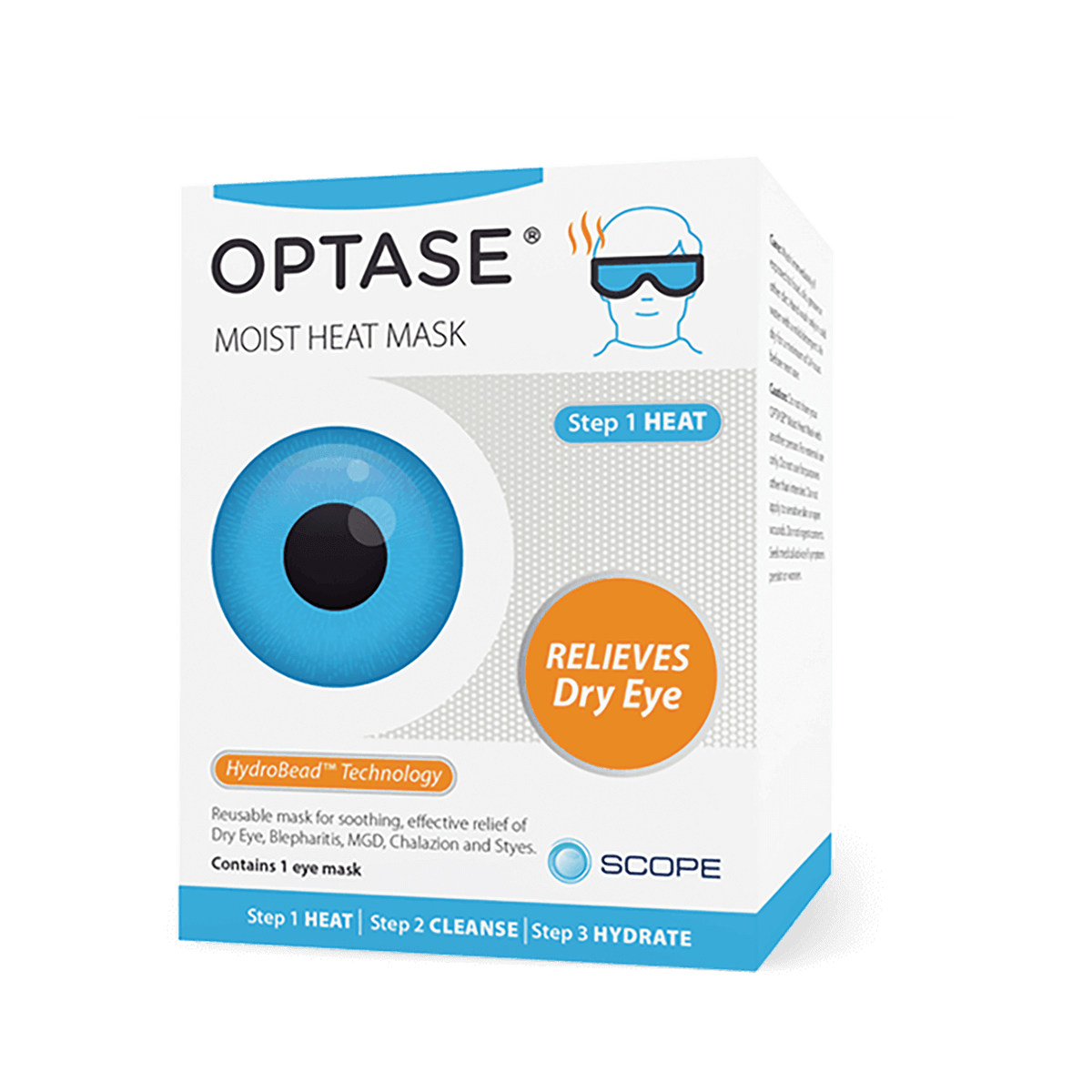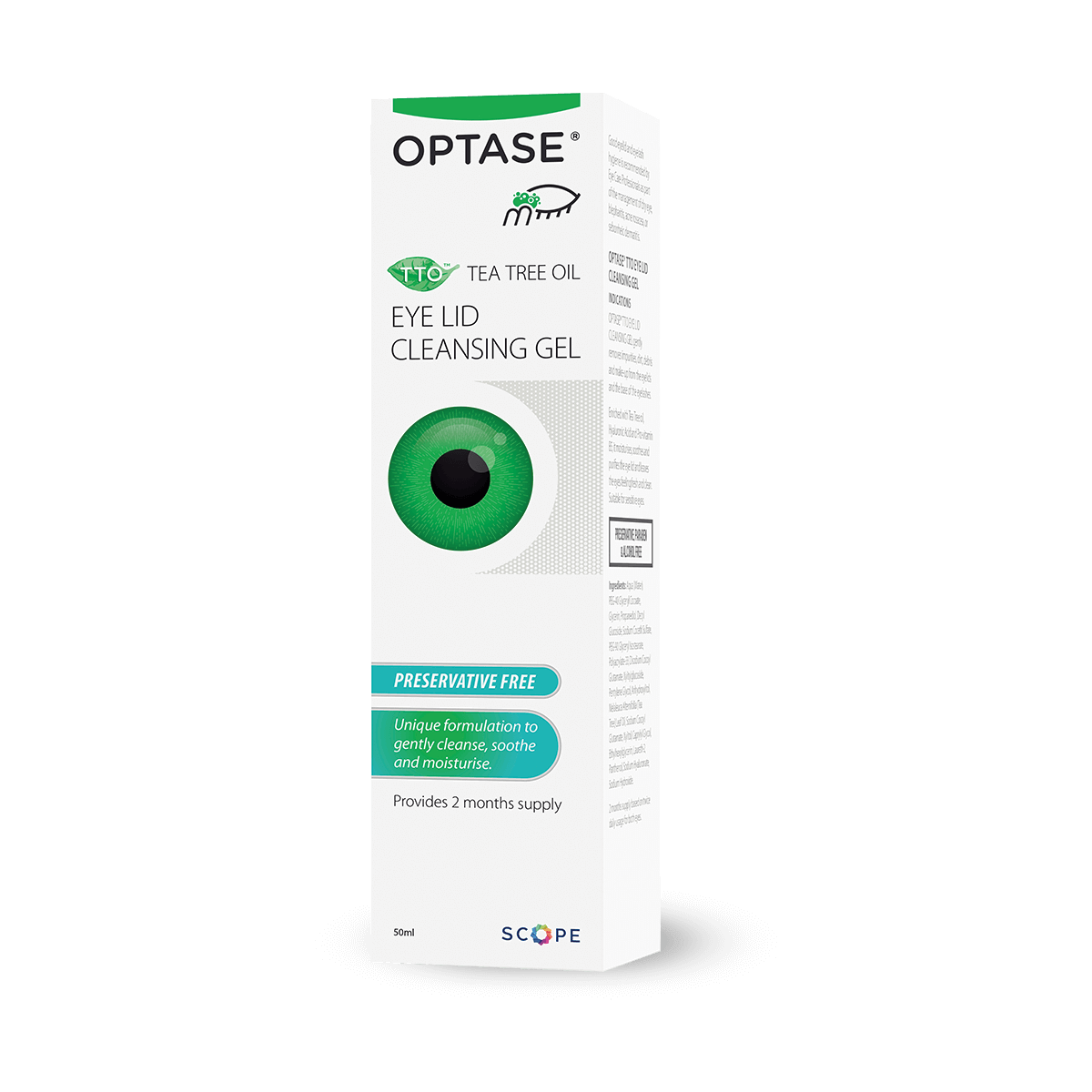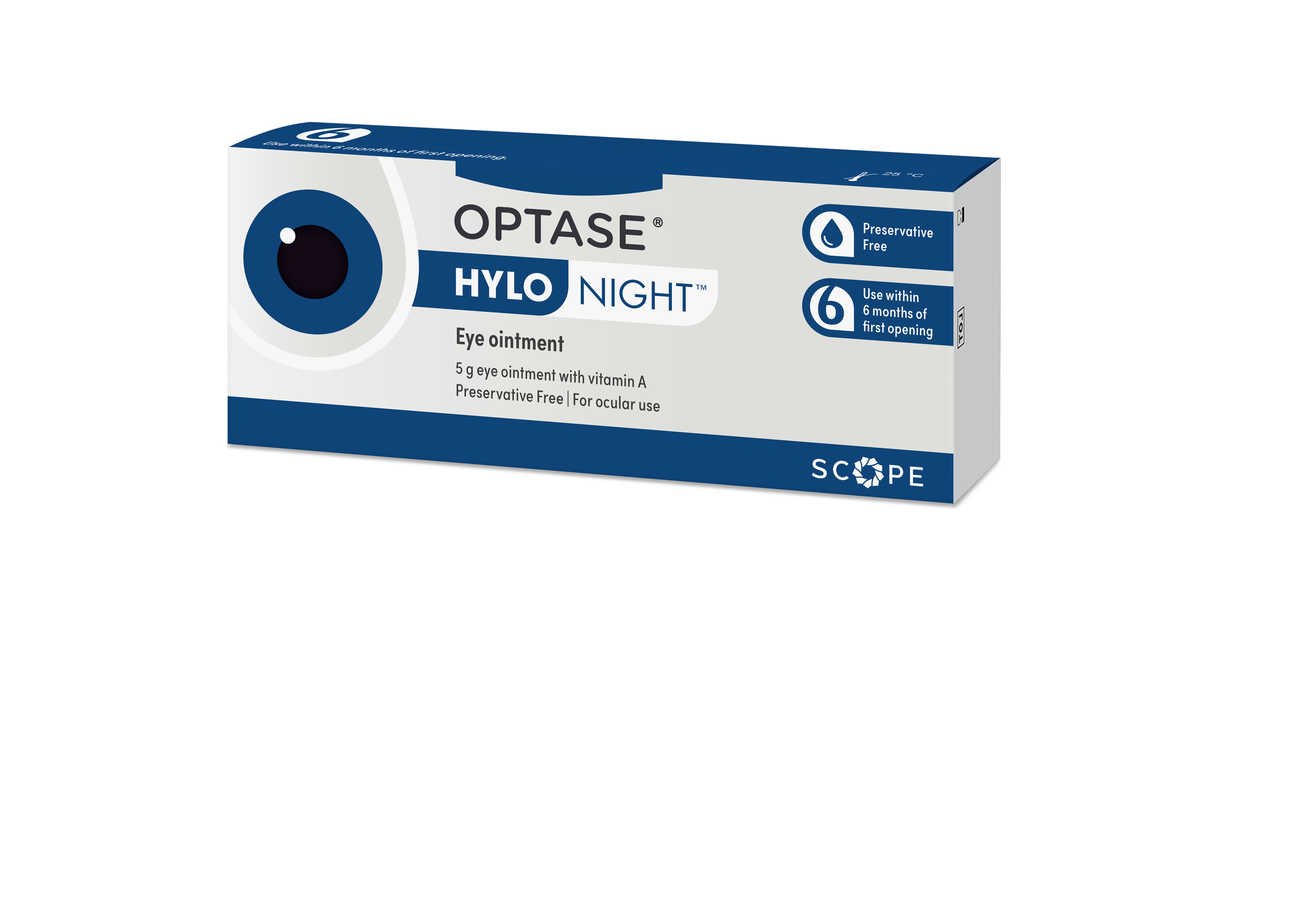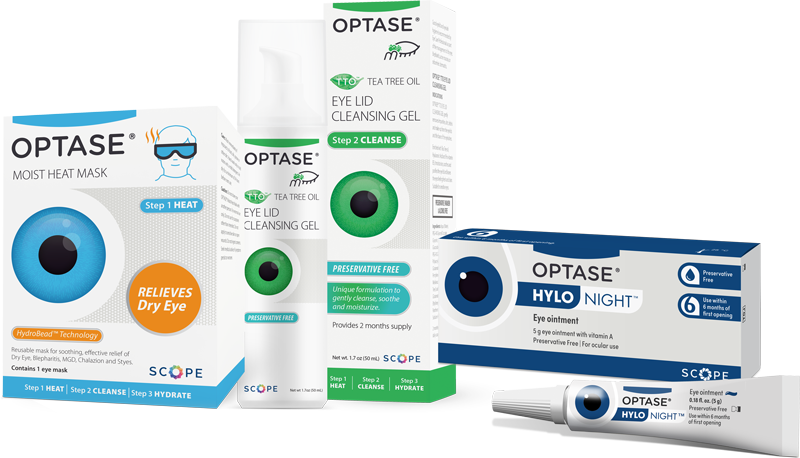 HCH Bundle
The OPTASE® Heat, Cleanse, Hydrate (HCH) Kit is designed to deliver comfort and soothing relief.
Experts recommend a regime including lubricants, lid hygiene and heat applied to the eyes in themanagement of Dry Eye Disease and related eye conditions diseases such as Blepharitis and Meibomian Gland Dysfunction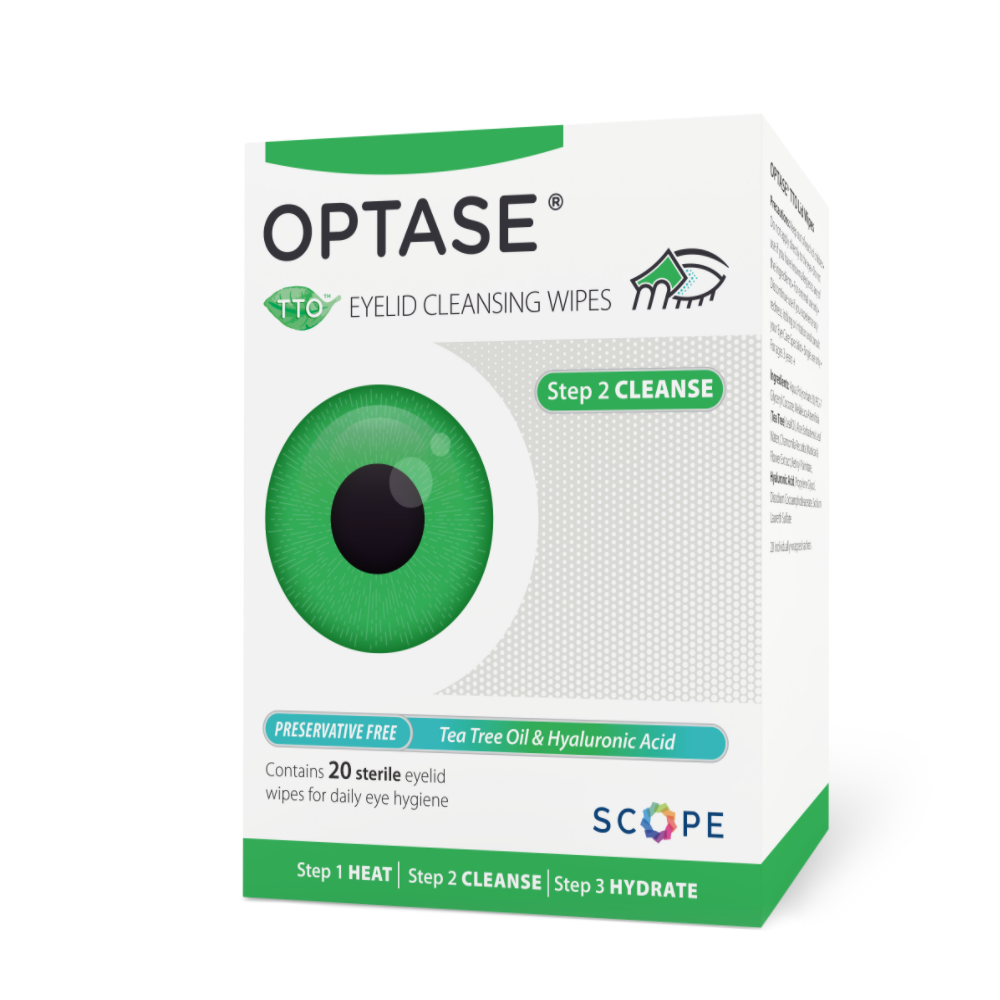 Relied upon by patients
I've been diagnosed with blepharitis which contributes to my dry eyes. My specialist recommended the Optase tea tree oil lid wipes along with another product. My three month reevaluation showed great improvement. Wipes are very easy to use, and are non irritating.
Tom Rodgers, 62, California
Buy from us today or from the following retailers.