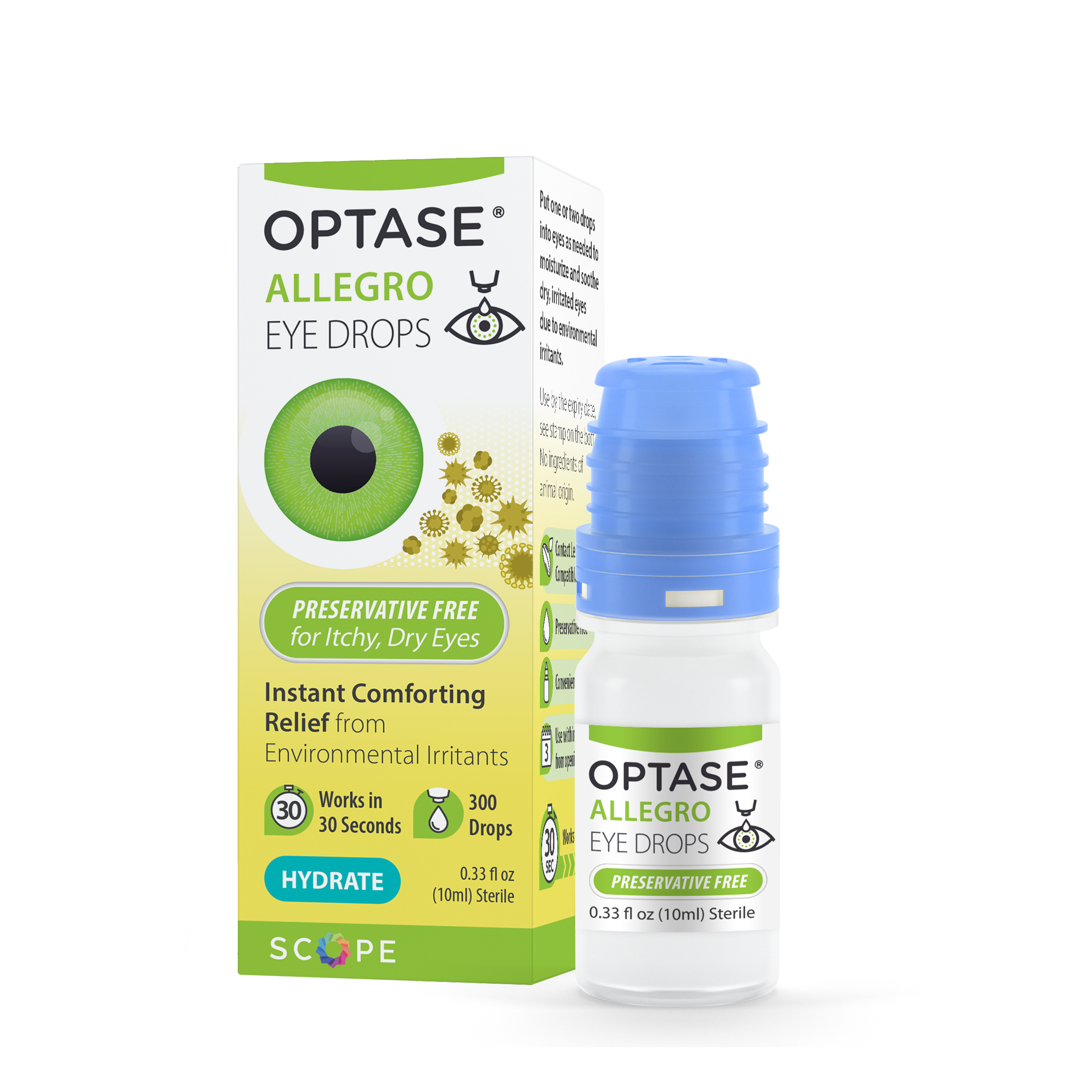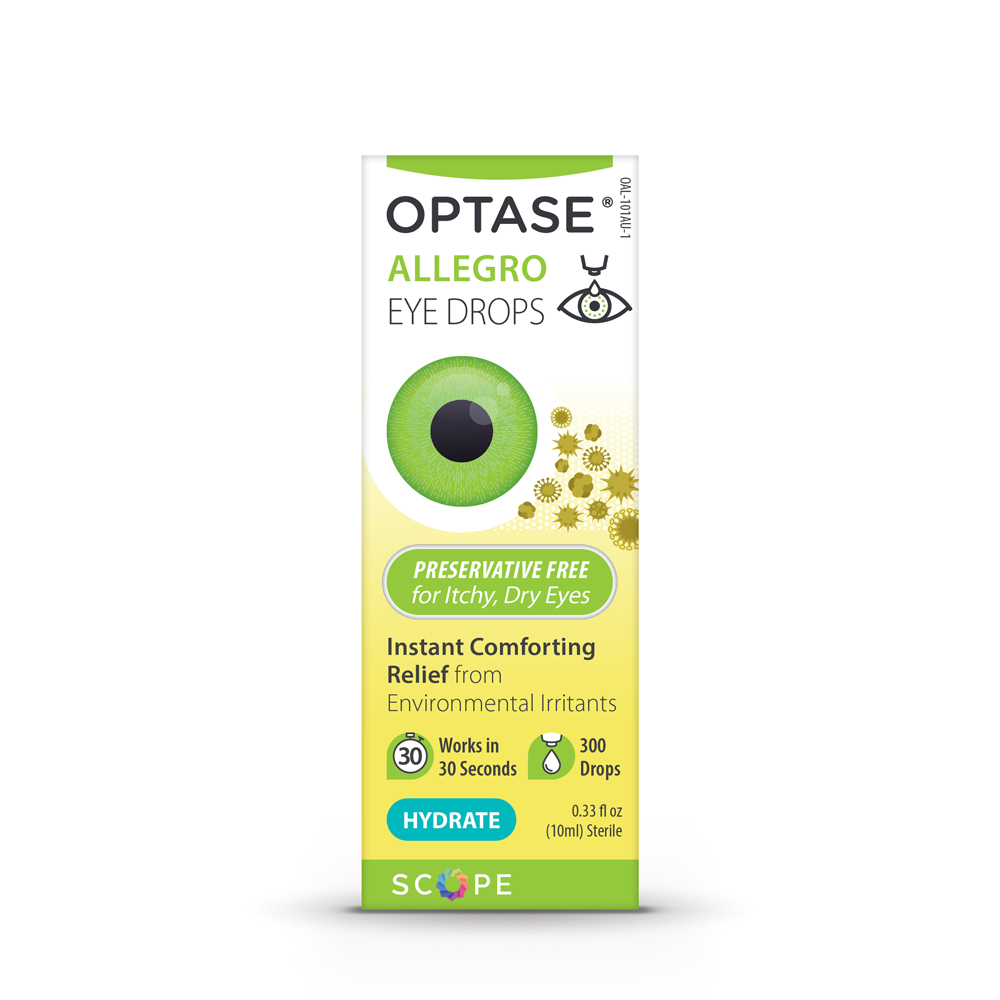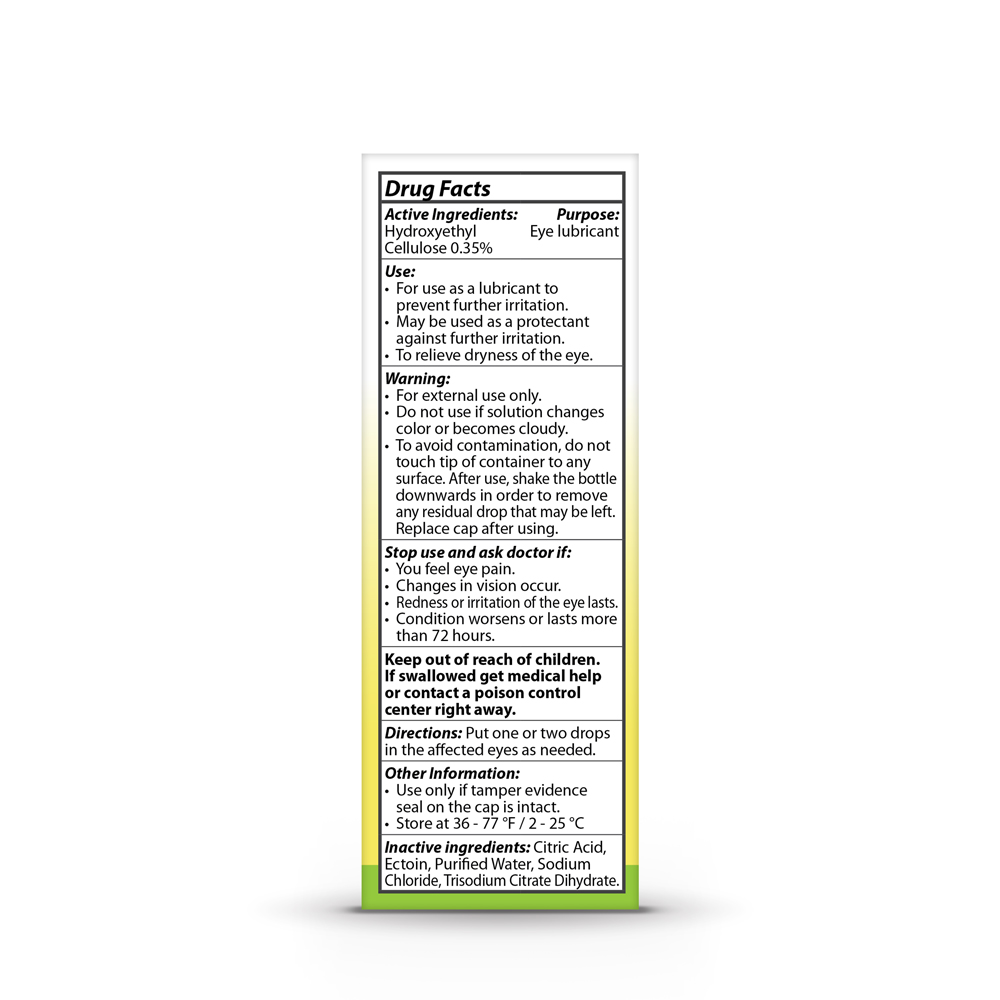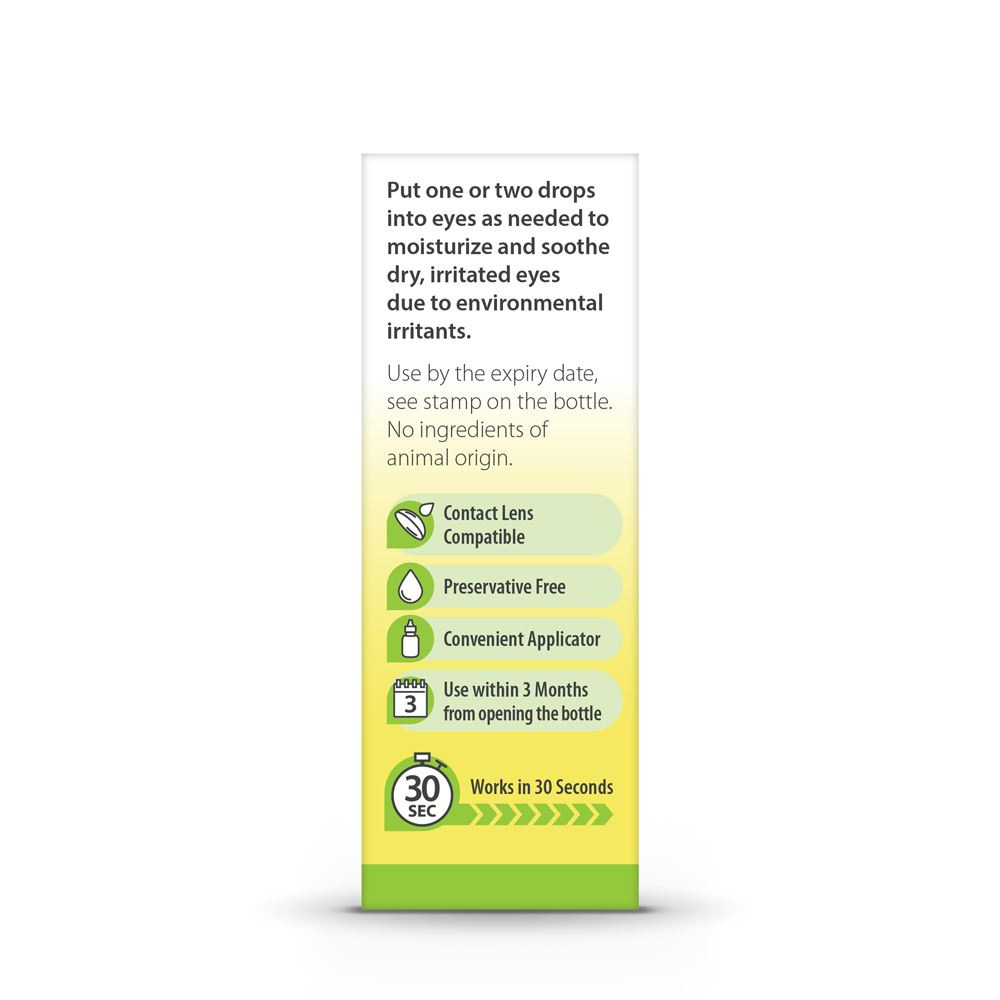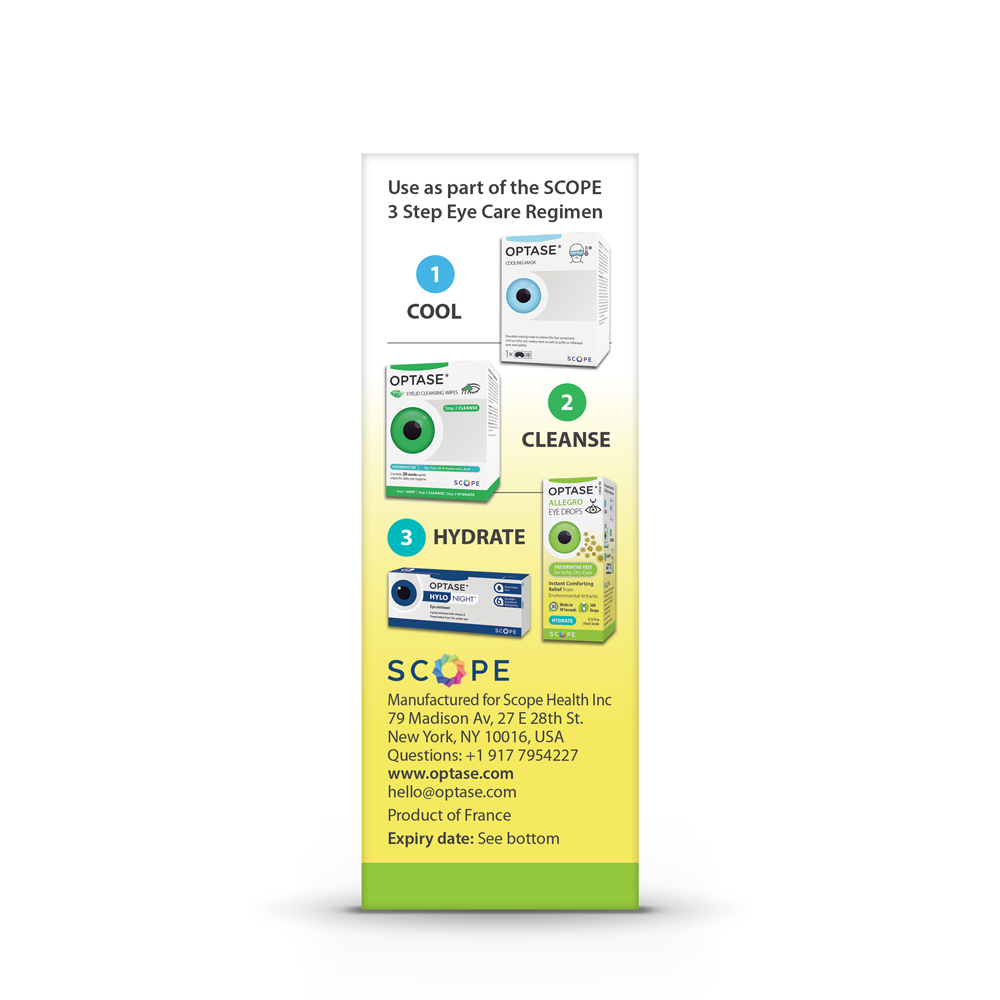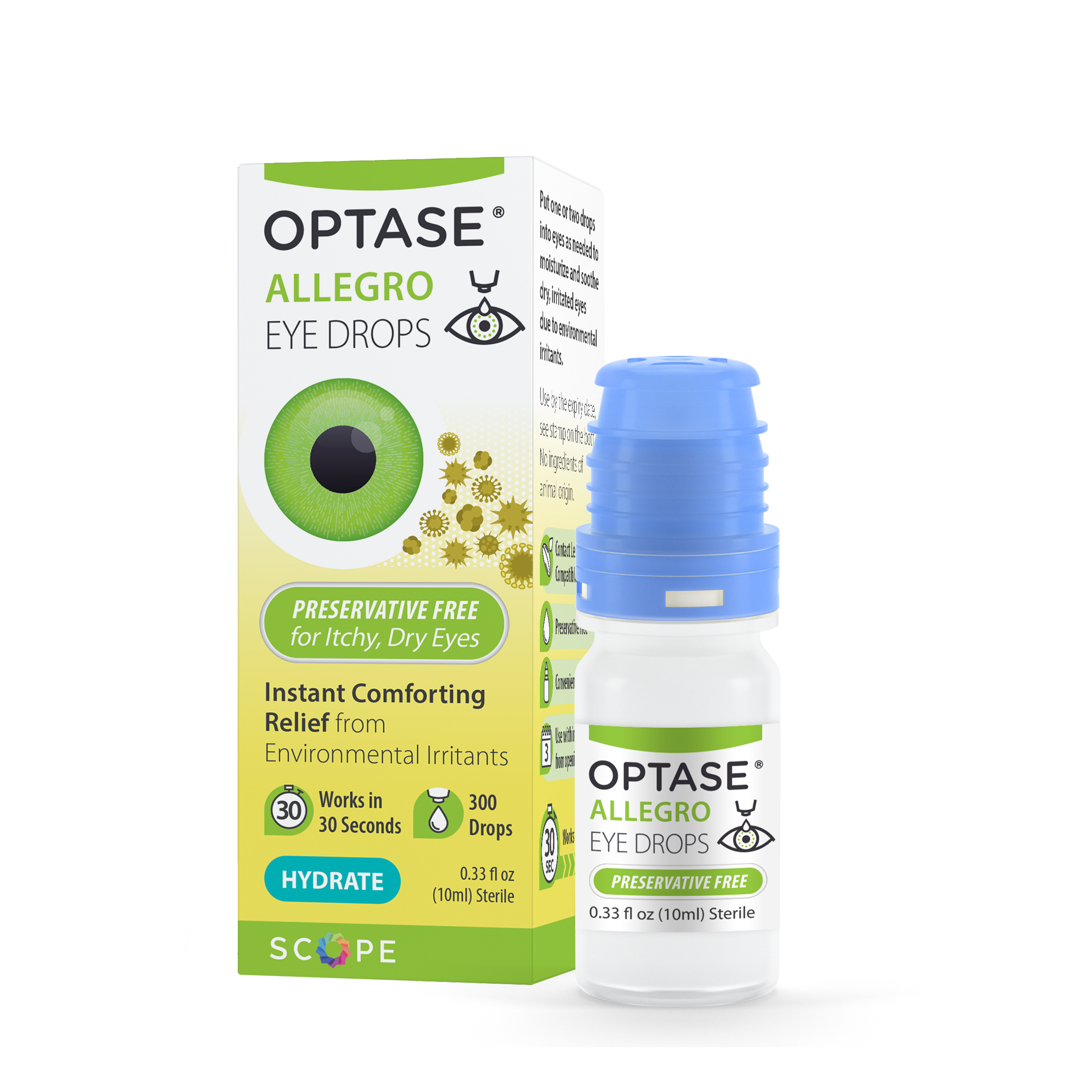 Allegro Eye Drops
A Fast Acting, Drug Free Drop that provides a First line of Defense against Allergy-Related Dry Eye
Product Summary
OPTASE® Allegro Eye Drops is an allergy-related-dry eye preservative free lubricant, that acts as a first line of defense to stop allergens in their tracks.
The unique formulation of Ectoin and Hydroxyethyl cellulose lubricates and stabilizes the tear film, creating a protective barrier to help prevent the entry of allergens
OPTASE® Allegro is clinically proven to alleviate red, itchy and watery eyes attributed to OA & DED, and be as effective as drug based treatments.
When To Use
If you need instant comforting relief from environmental irritants, choose OPTASE® Allegro Eye Drops.
Optase® Allegro Eye Drops works in 30 seconds to provide effective symptom relief of allergy induced irritations.
How It Works
Optase® Allegro Eye Drops acts as a first line of defense to stop allergens in their tracks by creating a more protective tear film and strengthening the ocular mucosa.
This unique formulation includes Ectoin® which creates a water rich shield to protect epithelial cells from allergens, as well as Hydroxyethyl cellulose which lubricates the tear film.
How To Use
Wash your hands before use.
Before use please ensure the tamper evidence seal is intact.
Tear off and discard the seal of the cap to open the bottle for the first time. Take off the protection cap.
Tilt your head backwards and put one or two drops directly into the lower conjunctival sac (the space between the eye and eyelid) while gently pulling the lower lid downwards and looking up.
Ensure you do not touch the eye or eyelids with the tip of the bottle.
After use, shake the bottle downwards in order to remove any residual drop that may be left. Once you are satisfied that any residual drop has been removed, replace the cap.
Do not touch the tip with your finger or anything else.
After each use, replace the protection cap on the nozzle head to avoid contamination.
Ingredients
Active ingredients: Hydroxyethyl Cellulose – 0.35% (Eye Lubricant)
Inactive ingredients: Citric Acid, Ectoin, Purified Water, Sodium Chloride, Trisodium Citrate Dihydrate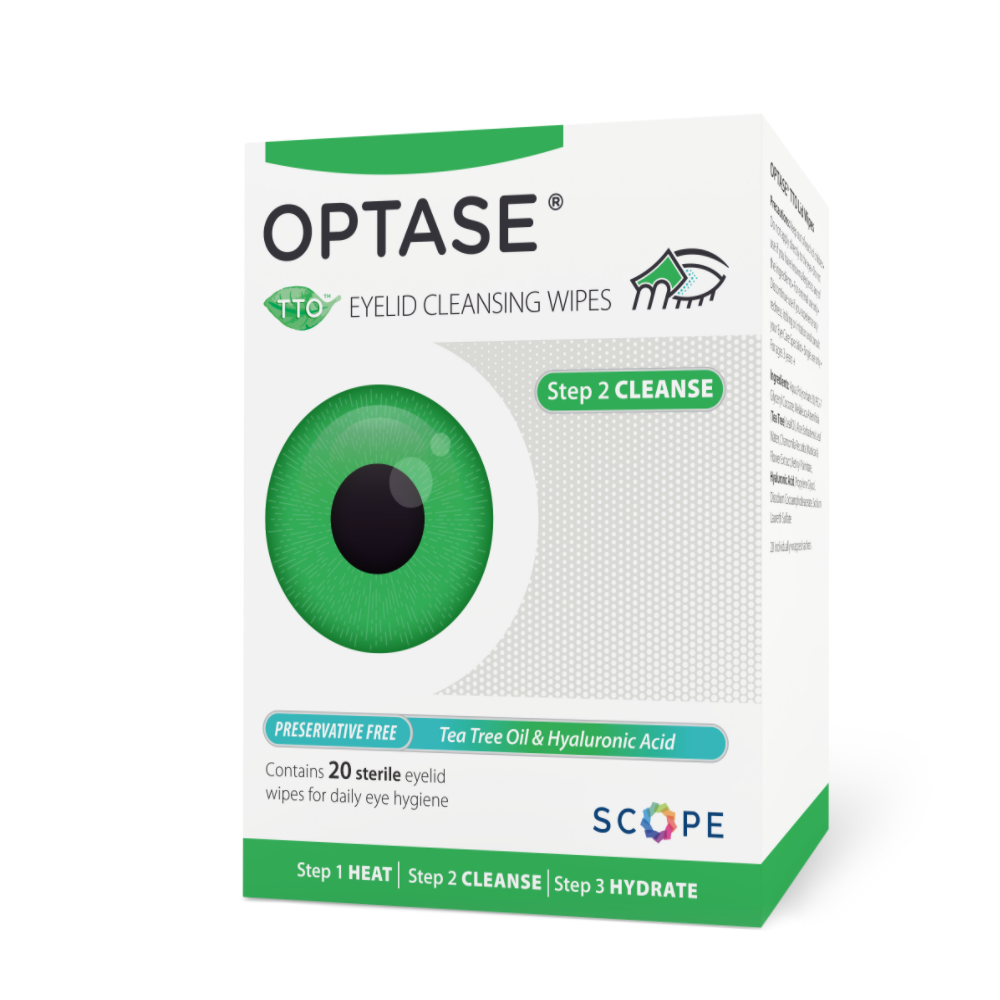 Relied upon by patients
I've been diagnosed with blepharitis which contributes to my dry eyes. My specialist recommended the Optase tea tree oil lid wipes along with another product. My three month reevaluation showed great improvement. Wipes are very easy to use, and are non irritating.
Tom Rodgers, 62, California
Buy from us today or from the following retailers.